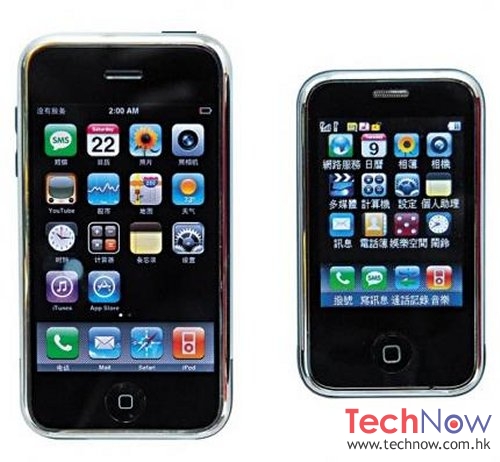 If you go to Mongkok's "先達" right now, you should be able to buy this clone for HKD $1,3xx. which is 2/3 of the iphone side with a apple logo + a leaf (how silly it is). And the software inside is written by that company so you end up with crappy video / music player, address book, etc..
This iPhone mini-me include: a 2.4-inch touchscreen with stylus, dual-band GSM and a VGA camera, even comes in black and white in an Apple-like package. One thing that the original doesn't have and the m888a does is dual-SIM support and freedom to be on any GSM network.
I am amazed that how many companies are trying to clone iPhone. They may be able to clone the outlook but definitely not the way to use it.